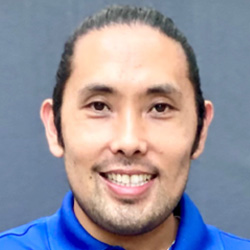 Ryan Iwamoto
President & Co-Founder
24 Hour Home Care
Ryan Iwamoto is the President and Co-Founder of 24 Hour Home Care, a non-medical home care company that provides professional caregivers to seniors and individuals with developmental disabilities. The company's services allow individuals to be cared for in the comfort of their own home, as opposed to being institutionalized or having to live in a nursing home.
Iwamoto co-founded the company in 2008 at the age of 26, inspired, in part, by his own need for in-home care for his grandmother. She was diagnosed with Alzheimer's in 2005 and the Iwamoto family was faced with the challenge of finding quality care for her. She was an amazing testimonial for the magic of receiving home care and lived to be 101 years old (living in her own home with a caregiver that entire time until she passed in 2019).
Over the last 14 years, Iwamoto has grown 24 Hour Home Care to 26 locations across four states (California, Arizona, Oregon and New Mexico), providing nearly 6 million hours of care to 12,691 individuals each year while employing over 12,600 professional caregivers. The company is projected to do $183MM in revenue for 2023.
24 Hour Home Care has earned a spot on the Inc. 5000 Fastest Growing Companies list for nine consecutive years. At the age of 35, Iwamoto was named "Entrepreneur of the Year of Greater Los Angeles" by Ernst & Young. The phenomenal culture Iwamoto has built has been recognized by FORTUNE as one of the 15 Best Workplaces for Aging Services for the last five years. In 2022, 24 Hour Home Care was also recognized by FORTUNE as one of the best workplaces for millennials.
Iwamoto recently became an alumnus of Harvard Business School, graduating from its Owner/President Management (OPM 58) program in June 2022. He was voted as Class Secretary by his peers and continues in the role post-graduation, including, working closely with the members of the Class Committee and Reunion Chairs to plan, facilitate, and communicate about class and alumni activities regionally, on campus, and online. Iwamoto is also an active member of HBS Association of Southern California and the HBS Alumni Angels Southern California (HBSAASC), a global community of accredited investors and business leaders. He furthers his efforts into his community servings as a Board Director for the American Red Cross Western Los Angeles Chapter, WISE & Healthy Aging, and Nikkei Credit Union (a CU serving the Japanese-American community).