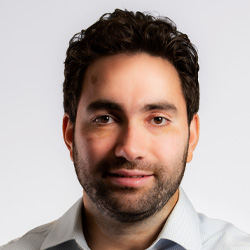 Raman Brar
CEO
PathWell Health
Raman Brar is a highly accomplished entrepreneur and CEO known for his leadership in the healthcare industry and investing in private companies. As the Co-Founder and CEO of PathWell Health, a unique tech-enabled home healthcare platform, Raman has spearheaded the company's growth by leveraging his M&A expertise, deep industry knowledge, and strategic vision.
During his tenure at CIP Capital, he made significant contributions as an investment professional, completing over 20 transactions across four platforms with exceptional outcomes, including a remarkable turnaround story. He played a hands-on role throughout the entire investment process, from sourcing and evaluating potential opportunities to structuring and executing complex transactions. Additionally, he excelled in post-acquisition management, leveraging his interim executive expertise to drive growth within CIP's portfolio companies.
Raman's professional journey began as an analyst in the Wells Fargo Securities TMT investment banking group. He holds a dual degree from the University of Pennsylvania, having earned a B.S.E. in electrical engineering and a B.A. in economics.
Outside of his professional pursuits, he is an avid history, politics, policy, and soccer enthusiast. His diverse interests contribute to his well-rounded perspective, enabling him to approach challenges creatively and strategically.