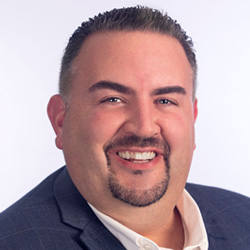 Paul VerHoeve
CEO
Mission Healthcare
Paul is the Chief Executive Officer and member of the Board of Directors for Mission Healthcare, one of the largest home health, hospice and palliative care providers on the West Coast. Paul brings a wealth of knowledge in leadership and strategic planning to his role with over 20 years of experience in the post-acute space. Under his guidance, Mission Healthcare has adopted state-of-the-art technology, doubled its size geographically and expanded its service offerings to promote seamless care connections for thousands of patients daily.
Prior to his appointment as Chief Executive Officer at Mission Healthcare, Paul served as President of the West Region of Louisville, Kentucky-based Kindred Healthcare, one of the largest post-acute care systems in the U.S. In his role with Kindred Healthcare, he was responsible for 120 locations across ten states with $500 million in annual revenues. Earlier in his career, Paul held key leadership positions at several firms, including Gentiva Health Care, Haven Healthcare and Vitas Healthcare.
Paul is proud to lead a diverse team of 1,500 highly skilled professionals, who bring extensive experience and cover all facets of the continuum. Throughout his career, Paul has been recognized as being a driver of a healthy workplace culture to attract top talent. With a philosophy of dedication and teamwork, Paul believes in treating each patient as a family member.
Paul holds a bachelor's degree in business administration and resides in San Diego, California.