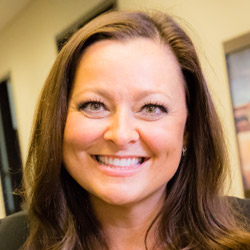 Jisella Dolan
Chief Global Advocacy Officer
Honor
Jisella Dolan is Chief Global Advocacy Officer and a member of the Executive Team for Honor and Home Instead, the world's leading provider of home care services that empower people to age in place. With more than 1,200 locations around the globe and providing more than 100 million hours of care this year alone, we are revolutionizing how we care for older adults through our unique marriage of high-tech and high-touch. Jisella leads the Advocacy team, which is dedicated to advocating for aging adults and their
families, ensuring a quality care experience, helping transform healthcare delivery, and shaping aging and home care policy around the world. She also leads Honor's social purpose work.
Jisella serves in a number of leadership roles, including as Strategy Officer for the World Economic Forum; Board of Directors for Home Care Association of America; and member of the federal RAISE Act Family Caregiving Advisory Council, the Women's Leadership Council for Women Against Alzheimer's, Fortune's Most Powerful Women community, G100 Next Gen, and Chief. The UN and WHO recognized her with the "Healthy Ageing 50 award" for her
transformative leadership in the aging space. Before joining Home Instead, Jisella was partner at a global law firm. The challenges family caregivers face hit home for Jisella, as she is a mom to her young daughter, while providing caregiving support to her late father and now her mother and stepfather who suffers from dementia.