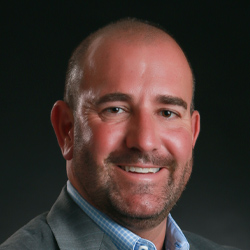 David Causby
President and CEO
Gentiva
David Causby is President & CEO of Gentiva, the nation's largest hospice, palliative and personal care provider. Revenues of $2.0B with overall responsibility of 430 locations in 36 states and 30,000 employees. Gentiva cares for more than 100,000 patients and clients each year.
Mr. Causby has been with the company for over 20 years and has been involved in over 50 accretive acquisitions and has been in the homecare service space for 30 years.
Most recently he led the company in the sale of Kindred at Home to Humana in July 2021 for $8.1B and the company's subsequent acquisition by CD&R in August 2022 for the hospice, palliative and personal care for $2.8B for 60% ownership.
Former President and COO of Gentiva Healthcare prior to acquisition by Kindred Healthcare in February of 2015.
Mr. Causby was responsible for the integration of Kindred Healthcare from Kindred Health Services. Over the past 3 years he has lead integration to include synergies of over $120 million to a goal of $75M. At the same time a major EMR conversion, payroll conversion along with branch closures and consolidations. All of this while exceeding budgeted growth and profitability expectations.
Under his leadership, Gentiva consistently demonstrates industry-leading clinical outcomes, high patient satisfaction scores and low employee turnover. Mr. Causby consistently demonstrates industry-leading comps including growth, margin and EBITDA control.
He completed is nursing degree from Presbyterian in Charlotte, NC and Bachelors of Healthcare Administration from the University of Phoenix.