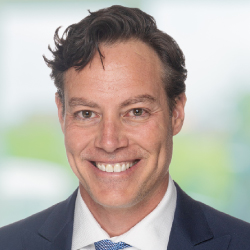 Angelo Spinola
Home Health, Home Care & Hospice Chair
Polsinelli
With two decades of legal experience, Angelo Spinola's practice focuses on employment litigation with a special interest in the home health, home care and hospice industry. Bringing a wide breadth of knowledge across the health care spectrum, he works with an array of home-based care clients, including Fortune 500 organizations and franchisors, small-owned businesses and franchisees across multiple industries. Additionally, Angelo works closely with private equity firms and investment groups with respect to labor and employment issues that may arise during acquisitions and activities in these sectors.
Angelo partners with attorneys in Polsinelli's Health Care, Corporate and Transactional and Franchise practices to build coalitions that bring a deep bench of experience and industry knowledge to his clients in the home health, home care and hospice industry. Leveraging technology to better serve clients, Angelo utilizes innovative legal technology platforms designed specifically for franchise systems and home health, home care and hospice clients. The platform serves as a source for industry information and substantive legal resources where employers have direct access to the tools, documents and knowledge needed to reduce their legal spend as their business needs grow throughout the corporate lifecycle and franchise process. Angelo also utilizes client portals to share confidential, proprietary client documents to allow clients and Angelo to seamlessly manage matters or case-specific documents.
Angelo regularly represents employers across the United States in class actions brought under the Fair Labor Standards Act and state and wage hour laws. His experience includes due diligence support on mergers and acquisitions and other transactions, conducting pay practice and exemption audits, representing management in grievance arbitrations, and much more.
Angelo has litigated various types of discrimination cases on behalf of employers in federal and state courts and administrative tribunals throughout the United States, including age, disability, race, national origin, sex, harassment and retaliation. Additionally, Angelo assists employers to promote an issue-free work environment through counseling, training and other preventive strategies. He conducts training on employment-related matters for management personnel, lawyers and human resources professionals and is a regular speaker before business organizations and human resource groups on a wide variety of employment law topics.